The Aaron Rodgers Burger
Curly's Pub inside Lambeau Field is currently offering "The Aaron Rodgers Burger," a burger designed by Packers quarterback Aaron Rodgers.
The monstrosity includes bacon, a fried egg, peanut butter, swiss cheese, havarti cheese, avocado, pickles, jalapeno, crispy fried onion rings, mayo, and ranch dressing.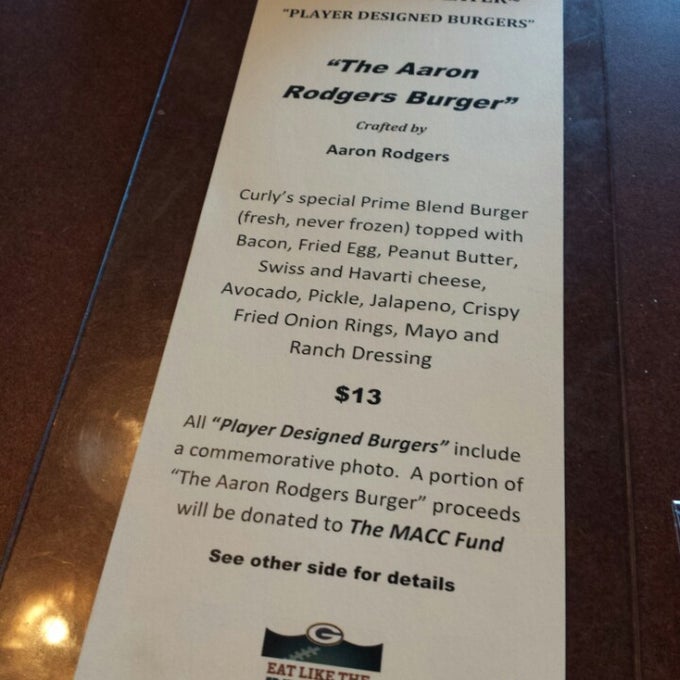 Image courtesy Scott Hanson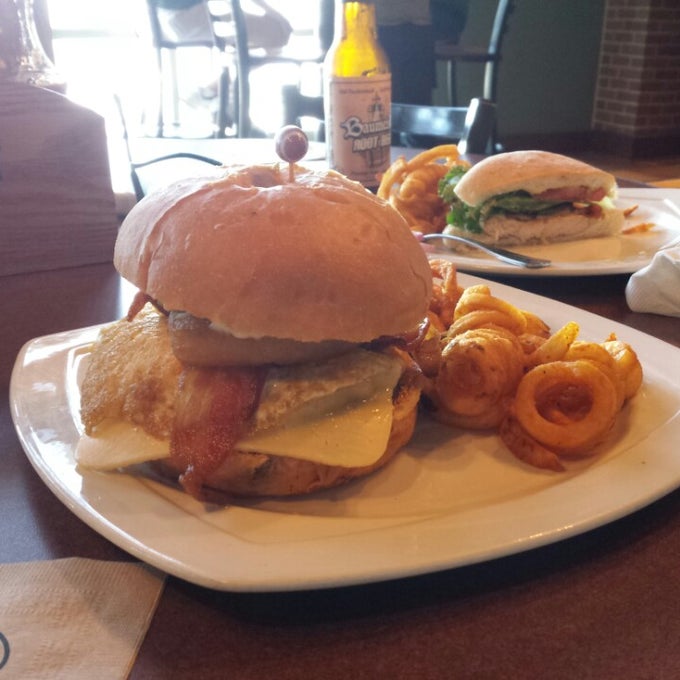 Image courtesy Scott Hanson
The Rodgers burger is the fifth in a series of burgers designed by Packers players and will be available until Friday. Others in the series include burgers created by Mike McCarthy, Ryan Pickett, Randall Cobb, and Jordy Nelson.
Next up is the "Claymaker," created by linebacker Clay Matthews, which includes bacon, fried egg, cheddar cheese, avocado, lettuce, tomato, and a crispy onion ring.
Proceeds from the sale of the burgers will go to a charity of the player's choosing.